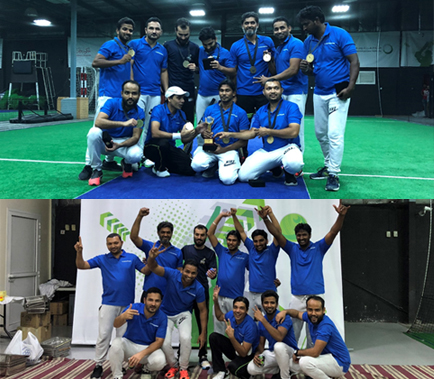 Al Tayer Engineering Team winning DEWA Suppliers Cricket Tournament.
DEWA ORGANIZED A SUPPLIERS CRICKET TOURNAMENT – 4TH EDITION
In line with the efforts of DEWA to strength relationships with all stake holders and ensure long-term strategic partnership, they organized the fourth edition Suppliers Cricket tournament at InSportz Club, Al Quoz. 24 corporate teams participated and Al Tayer Engineering's cricket team was the winner in the tournament.