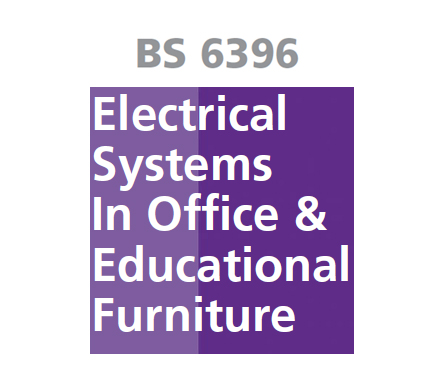 Electrical system in office and educational furniture
Why it's important to us
Electrical equipment and installations must be designed and tested to ensure their safety and to comply with statutory regulations, in particular, the "Electricity At Work Regulations". Relevant British standards may be used as a means of demonstrating safety and compliance with the regulations. In the case of electrical system in office furniture and educational furniture, the relevant standard for systems connected to the mains supply by means of a 13A plug is BS6396 2008.
Electrical accessories including power modules must meet electrical standards as set out in BS6396 as part of the requirements for overall compliance of the desk or workstation electrical system. CMD power modules are manufactured BS5733 with production and quality traceability to assist with ensuring in compliance of completed office furniture and installations.
The diagrams below indicate the maximum number of socket outlets that may be connected from a single power supply cable fed from a 13 Amp BS1363 plug and their relevant fuse ratings.
Socket installed in office furniture is intended to supply office equipment with a rating not exceeding 5 Amp. With the publication of the 2002 edition of BS 6396 all sockets installed in office furniture must now be individually fused. Most desk based office electrical equipment will run within these constraints. Therefore the power modules should be used to feed office equipment only – not kettles, coffee makers, vacuum cleaners, fan heaters etc.